ENHANCING GOVERNANCE AND GENDER RIGHTS IN TANZANIA
PROJECT BACKGROUND AND SUMMARY
 ELCT as an institution among others in communities within the country has planned to implement the project of Enhancing Governance and Gender Rights in Tanzania.  The project intention was to build the capacity of community leaders and request them to take the knowledge to the people they lead.  The project is implemented by networking with the Government – Local government to the districts level (Social Welfare Official), Christian's denominations, Muslims, Traditional leaders and other Civil Society Organizations (CSOs) within the project areas.   The main focus/objective of the project is to reduce Gender-Based Violence (GBV) and Human Rights (HR) violations.
The interfaith approach has been used to facilitate the project implementation particularly for religious leaders from different denominations. These leaders are requested to use their podiums to disseminate knowledge and skills they receive from various trainings provided by the project implementers during Sunday services, church meetings and other gatherings conducted.  Local government and traditional leaders requested the same to ensure the spread of knowledge of how to overcome violence is outreached to all levels in societies.    The project collaborates with the expert people to use their expertise to educate the people on the effects of violation of human rights reflecting to FGM, SGBV, early marriages/pregnancies, parents separation /divorce, inheritance denial and other different kind of violence.  The main idea of using the three pillars (religious, government and traditional leaders) was to request and remind them their responsibilities to the people and to stand firm in their positions in helping the people to stop violence and live in peace.
The Enhancing Governance and Gender Rights Project is the project that is implemented in 4 ELCT dioceses:  North Central Diocese in Arusha, Northern Diocese in Kilimanjaro, Mbulu Diocese in Manyara, Central Diocese in Manyara. In the government setup it is in 4 regions within the country, these regions are: Arusha, Kilimanjaro, Manyara and Singida and in each region the project is implemented in four (4) districts and villages as mentioned.  In Arusha region districts are:  Ngorongoro – 2 villages, Simanjiro – 4 villages, Arusha DC – 2 villages, and Longido– 4 villages. In Kilimanjaro region districts are: Moshi rural – 4 villages, Rombo – 4 villages, Siha – 2 villages and Hai – 2 villages.  Manyara region districts are: Mbulu Rural – 4 villages and Urban – 4 villages, Babati – 2 villages and Hanang 2 villages.  In Singida region districts are: Mkalama – 4 villages, Ikungi – 4 villages, Manyoni 2 villages and Singida 2 villages.  Hence the project is implemented in 4 dioceses under 4 regions, 16 districts and 48 villages.   Political, social economic and ecological situation of the regions varies depending on their geographical location within the country.
The project is also implemented in 10 Secondary Schools.  Two secondary schools being the government and eight schools owned by the church under mentioned dioceses.  These includes:  Arusha regions:  Kilamandolu, Enaboishu, Ngateu and Longido.  Kilimanjaro region: Natiro and Uroki schools, Mananyara regions: Dongebesh and Know schools, Singida region: Iambi and Kijota Hull Secondary Schools.  
The ELCT has also realized that Sexual Gender-Based Violence (SGBV) and Human Rights (HR) violations exists in schools.  These acts could be between teachers to teachers, teachers to students, students to students and vice versa. Hence, various trainings have been conducted with the focus of  combating  violence and promote human rights in schools.  The project implementers requested the schools management to help students to establish a club which in our project is known as "NAMLINDA" to pass on messages which educate the people to reduce different kind of violence through songs, didactic poems/poetry, debates, drama, spots and plays.  Teachers to support the engagement of students in the clubs during special days in schools like:  graduations, parent visiting days, morning speeches and 16 days of activisms, child of Africa, women days and etc.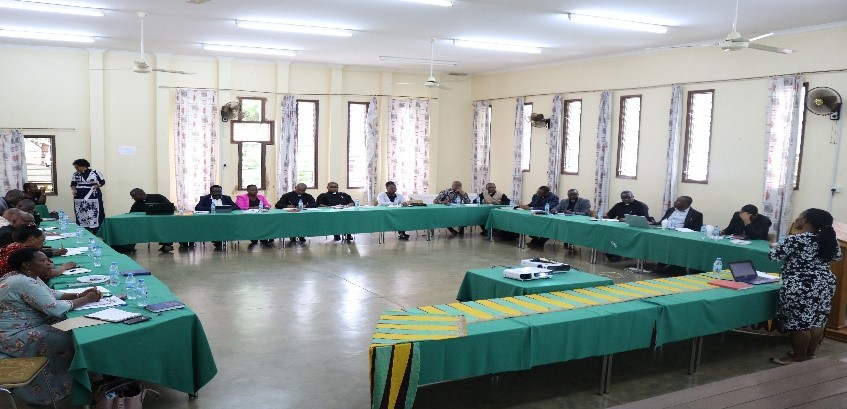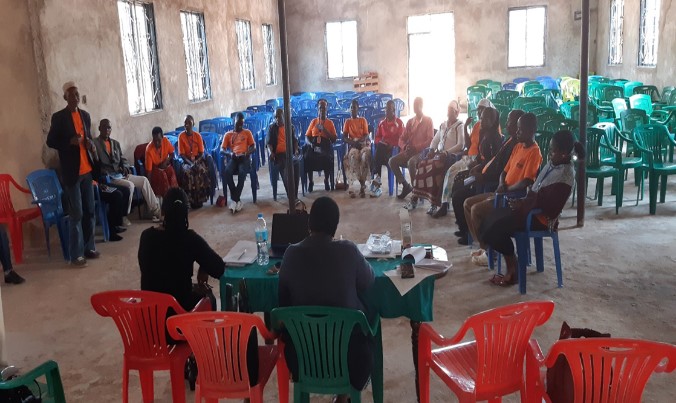 The project contributes to the realization of human and gender rights, especially for women and girls, in Tanzania.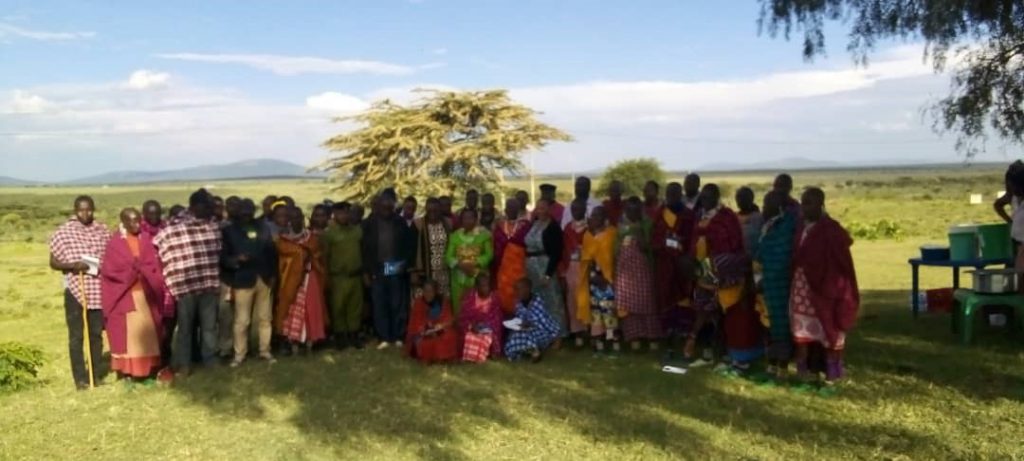 Objective(s)

Indicator(s)

1. Support for the victims of human rights violations and SGBV in the 48 project communities has been improved.

1. The number of cases of human rights violations and SGBV reported to the police / justice system in the old project communities increases by 60%, in the new communities 30%.

2. At least 70% of the victims who reported their cases to CAT confirm their satisfaction with the support and / or processing of their cases by the structures developed by the project. (CAT, local government and church structures)

2. The target groups involved in the educational campaign commit themselves to uphold legal rights as well as prevent and combat human rights violations, including sexual and gender-based violence (SGBV).

1. At least 150 (60% of 248) of the religious leaders involved in the project publicly oppose SGBV and impunity.

2. In focus group discussions, students from at least 10 secondary schools confirm that they know their rights and protective mechanisms.

3. At least 30% of the 480 circumcisers (Ngariba) participating in the project have given up this activity by the end of the project.
Have any questions? We are always open to talk and clear your doughty, new projects, creative opportunities and how we can help you.
    CONTACT US THROUGH:
    P.O.Box 3033, Arusha.
besetina@elct.or.tz
    Project Co-ordinator.